FACTORY OPTIONS AVAILABLE FOR YOUR DPV.
LEFT HANDED OR REVERSIBLE CONTROL HANDLE
Used by filmmakers, photographers and left handed people! Since most cameras are designed to be used by a right hand, we offer a left handed control handle, so that the operator can keep their right hand on the camera and still control the speed of the scooter to frame up the perfect shot, while in motion. Additionally, those without the use of their right hand can still operate a scooter, without having to adapt to it. The handle can be set up permanently left handed or can be reversible by simply flipping it 180 degrees and swapping out the removable speed lever.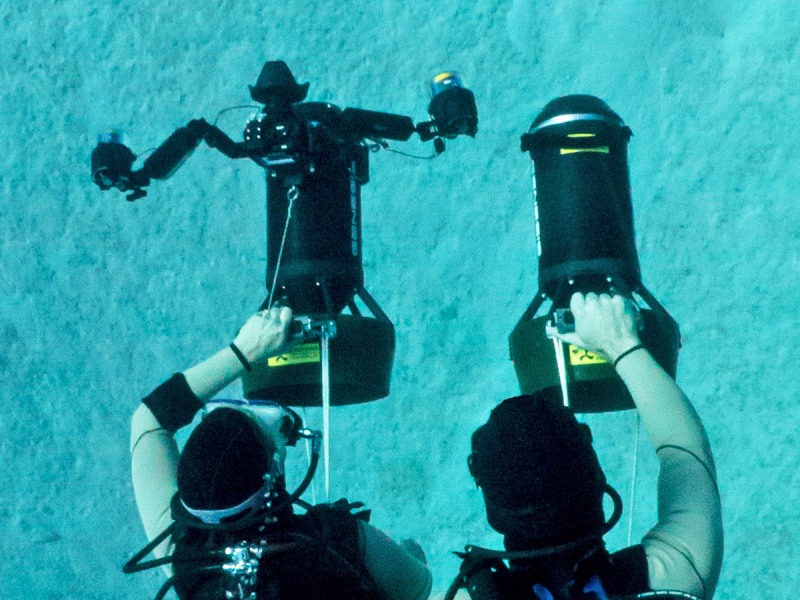 SECOND BLANK HANDLE
Typically used by filmmakers and photographers to steer the scooter left or right without rolling it over to make the turn. The second handle also adds stability with large camera rigs by adding a third point of contact with the diver.  Can be used with left or right control handle. The grip is made of high density foam to be neutrally buoyant.
OTHER OPTIONS NOT SHOWN

Power take-off from batteries
Internal power supplies can take power from the DPV batteries to power lights or other equipment. Power can be routed through the recharge connector or through the pressure test port in the nose.

ROV or submarine thruster
The Genesis can be set up to have reversible thrust and be controlled by a 5VDC analog signal. The normal DPV batteries can be used or a cover can be added to the tail's electronic section and wired to external battery packs.

Dual DPV cargo frame
One left handed and one right handed DPV can be installed on a aluminum cargo frame that ties the two together, so that large, neutrally buoyant items can be moved underwater by a single diver. Steering is easily accomplished with asymmetric thrust from the independent variable speed controls.